Line Up
Automotive Grade HDR Camera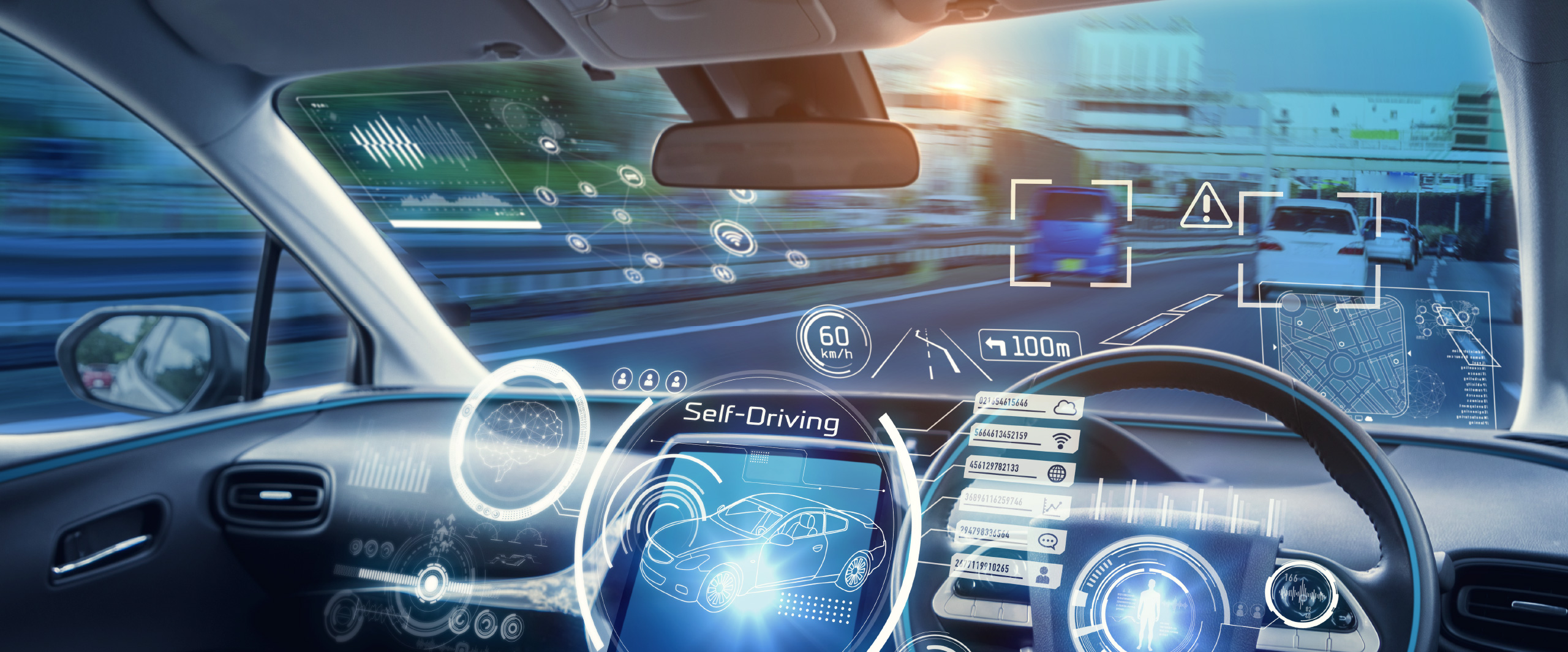 Automotive Grade HDR Camera
Introducing TIER IV's advanced camera module for Autonomous Driving applications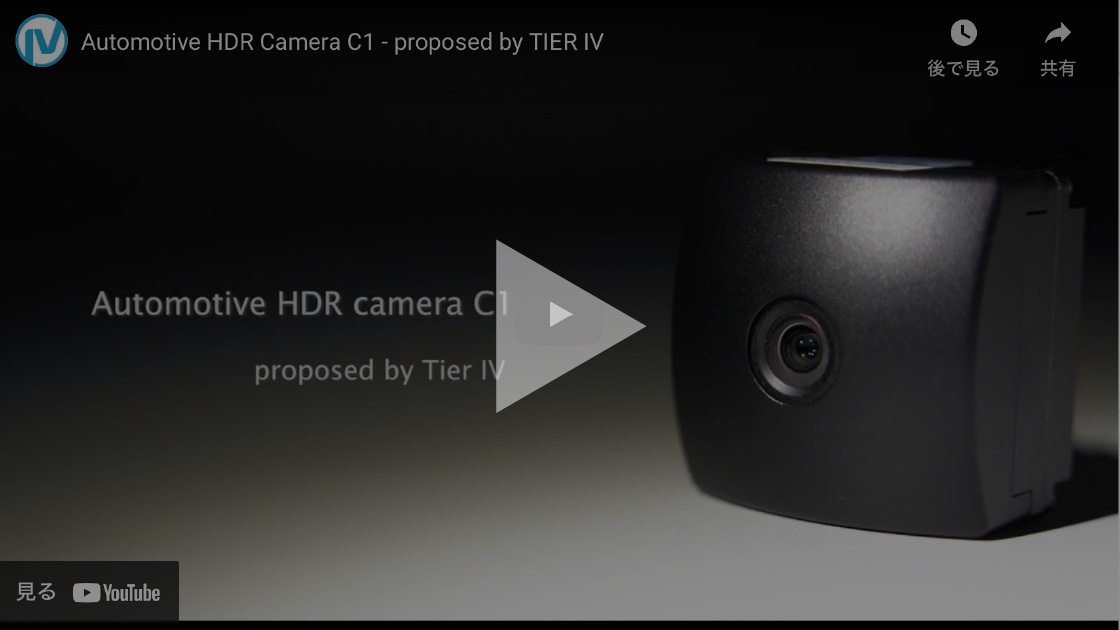 About
Cameras are some of the key sensors in current L2 ADAS (Advanced Driver Assistance Systems) solutions, and also the L3 and L4 Autonomous Driving applications of the future. With our software-defined design expertise, we have created a camera to achieve optimal performance. This allows us to have dependable perception results in a wide variety of difficult sensing environments.
Key Features
Automotive ready hardware

Gigabit Multimedia Serial Link 2 (GMSL2)
Hardware or software triggering
IP69K ingress protection
-40 to 85°C operation
Variety of lens options, anti-reflection/condensation housing option
ASIL B compatible*
Image sensor

2.5MP resolution
120dB HDR
LED flicker mitigation (LFM)
Integrated ISP
On-board lens distortion correction
Software support

Autoware compatible
Linux kernel driver
ROS1 and ROS2 driver support
Configurations
Example lens configurations
Many lens options are available - contact us with your requirements for more information. Here are some example applications:
Medium lens for object detection

Wide angle lens for remote monitoring

Example ECU options
The automotive GMSL interface can be coupled with edge computing platforms to create perception-ready capture systems. Our cameras have been tested extensively with the following configurations, with more options coming soon.
ADLINK ROSCube-X

Working together with ADLINK, we developed a capture system that allows complete hardware control of camera triggering. This allows accurate synchronization of image capture between multiple cameras and other sensors.

One ROSCube-X can host up to eight of our cameras, with four hardware triggers individually controllable using GPIO on the Jetson AGX SoC on board.
NVIDIA Jetson AGX Developer Kit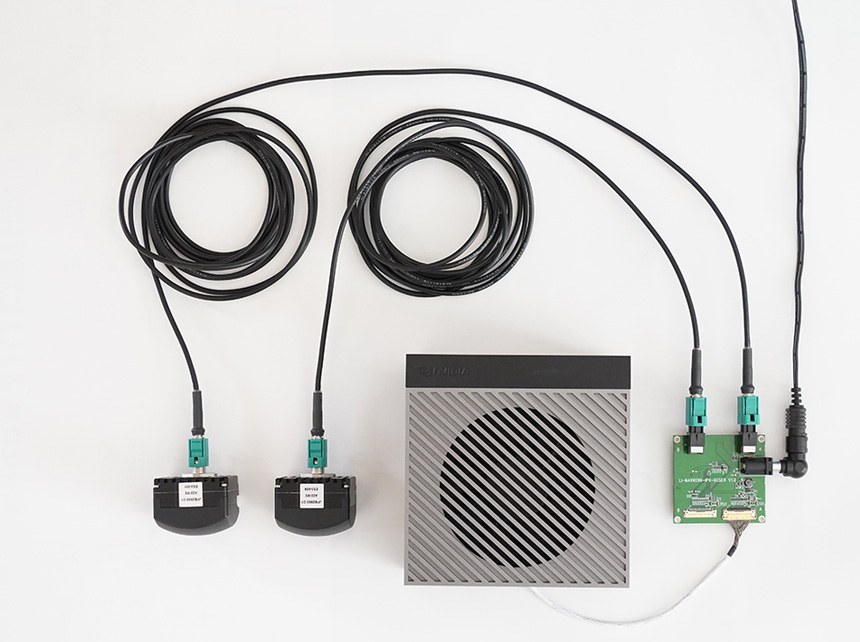 With a GMSL adapter board, up to two of our cameras can be connected to the NVIDIA Jetson AGX Developer Kit.
| | |
| --- | --- |
| Product | C1 |
| Image sensor | Sony ISX021 |
| ISP | On-chip |
| Serializer | Maxim MAX9295A |
| Resolution | 1920 x 1280 (2.5MPix) |
| Shutter type | Rolling |
| Dynamic range (dB) | 120 (Max.) |
| Frame rate (fps) | up to 30 |
| LED Flicker mitigation | Yes |
| Lens distortion correction | Yes (ISP) |
| Output image format | YUV422 |
| Power consumption (W) | 1.7 (at 30fps, DC9-12V Input) |
| Output interface | GMSL2 (up to 6Gbps, Power over Coax) |
| Synchronization | HW/SW triggering over GMSL2 |
| Ingress protection (water/dust proof) | IP69K |
| Operating temperature (°C) | -40 to 85 |
| FuSa support | up to ASIL B |
| Driver support | Linux kernel driver, ROS1/2 driver |
| Lens FoV options (HFoV) | Many M12 lens options (please ask) |
For inquiries regarding product specifications, evaluation, or quotations, please fill in the questionnaire below and we will get back to you shortly.